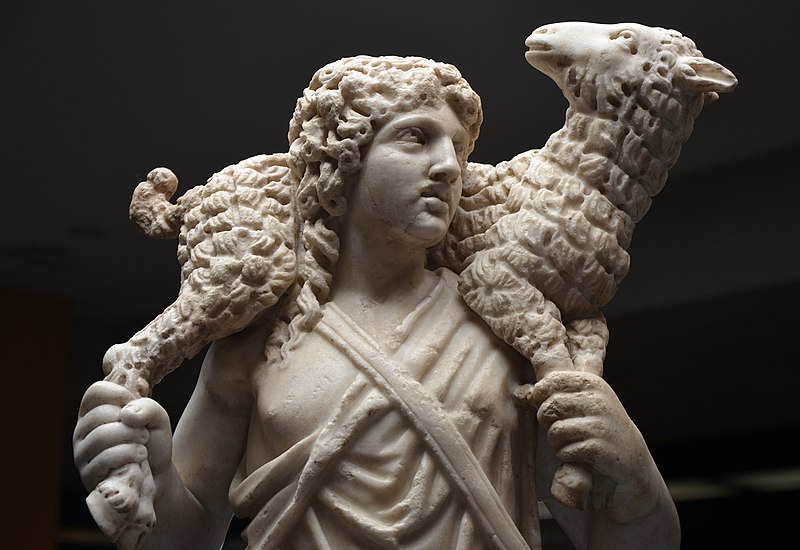 After spending a little time in our last gathering explaining why Hebrews chapters 4, 5, and 6 are NOT about believers losing their salvation, I thought it might be helpful to write out my reasons in the more organized fashion that writing produces. So here we go.
For it is impossible, in the case of those who have once been enlightened and have tasted of the heavenly gift and have been made partakers of the Holy Spirit, and have tasted the good word of God and the powers of the age to come, and then have fallen away, to restore them again to repentance, since they again crucify to themselves the Son of God and put Him to open shame.

Hebrews 6:4-6 (NASB)
The fairly common belief that this passage describes born-again believers who have fallen away is flawed because . . .
It Ignores the Nature and Process of the New Birth
Jesus' conversation with Nicodemus in John 3 reveals a great mystery. Namely, that what was about to become available on the other side of the cross was not just an opportunity to give mental assent to a new way of connecting to God. It would actually entail a supernatural event that would be a spiritual corollary to natural birth. One who has been born physically can't be "unborn." One can die. But one can't be unborn. Paul would expand our understanding of this Spirit-worked miracle in 2 Corinthians 5:17.
It Fails to Comprehend the Key Way in Which the New Covenant is a Different Kind of Covenant from the Old
The OC was modeled on the ancient Near-East Suzerein-Vassal treaty. That's where a King of a vastly superior nation might approach a much-weaker, neighboring king and offer him protection in exchange for loyalty and annual tribute. Jeremiah 31:31 foresees, "a new covenant with the house of Israel and the house of Judah, not like the covenant which I made with their fathers on the day I took them by the hand to bring them out of the land of Egypt." This new kind of covenant was based on a different model–a Parity Treaty–where two parties of equal status and power pledge loyalty to one another.
The New Covenant is a sacred agreement between God the Father and God the Son. You are "in Christ" via the miraculous new birth via the Holy Spirit, and Jesus is your covenant loyalty. "In Him" you have His righteousness, His faithfulness, and His perfect fulfillment of all this covenant requires from His side.
It Also Fails to Comprehend the Father's Commitment to the Process of Sanctification Initiated by the New Birth
Repeatedly throughout the New Covenant epistles, we see affirmations that God owns and drives the process of transformation in the believer. A sampling:
And we know that God causes all things to work together for good to those who love God, to those who are called according to His purpose. For those whom He foreknew, He also predestined to become conformed to the image of His Son, so that He would be the firstborn among many brothers and sisters;  and these whom He predestined, He also called; and these whom He called, He also justified; and these whom He justified, He also glorified. (Romans 8:28-29)
For I am confident of this very thing, that He who began a good work in you will complete it by the day of Christ Jesus. (Philippians 1:6)
Now to Him who is able to protect you from stumbling, and to make you stand in the presence of His glory, blameless with great joy, to the only God our Savior, through Jesus Christ our Lord, be glory, majesty, dominion, and authority before all time and now and forever. Amen. (Jude v.29)
Add to these, Jesus' own words in John 10:28-29— "I give them eternal life, and they will never perish; and no one will snatch them out of My hand. My Father, who has given them to Me, is greater than all; and no one is able to snatch them out of the Father's hand."
And Because the Very Next Verse (7) Points Us Back to Jesus Parable of the Soils in Luke 8
The reference to "partaking the Holy Spirit" in Hebrews 6:4-6 confuses a lot of people. But we need to note that the writer of Hebrews follows his "falling away" warning with this explanation:
For ground that drinks the rain which often falls on it and produces vegetation useful to those for whose sake it is also tilled, receives a blessing from God; but if it yields thorns and thistles, it is worthless and close to being cursed, and it ends up being burned.
First, "rain" is a biblical type of Holy Spirit. Furthermore, this reference should immediately put us in mind of two early prophetic warnings to that generation of Jews. One from John the Baptist and one from Jesus.
But when he saw many of the Pharisees and Sadducees coming he said to them, "You offspring of vipers, who warned you to flee from the wrath to come? . . . And the axe is already laid at the root of the trees; therefore, every tree that does not bear good fruit is being cut down and thrown into the fire. (Matthew 3:7,10)
And especially this passage from Jesus:
 "Behold, the sower went out to sow; and as he sowed, some seeds fell beside the road, and the birds came and ate them up . . . Others fell among the thorns, and the thorns came up and choked them out. (Matthew 13: 3-4,7)
Jesus spoke of four different types of soils among the hearts that would hear the good news of the New Covenant. Water (being a witness to the outpouring of the Spirit and its wondrous effects) would only reveal what type of soil the seeds of the gospel had fallen upon.
Finally, interpreting this passage as referring to born-again believers undermines the very point the writer has been making in the previous chapters. Namely, that the the good news of the New Covenant, when believed and received, offers a type of ongoing "Sabbath Rest" in which we are invited to "cease from our labors" just as God ceased His; and to be confident rather than fearful. (See: Hebrews 4:1-11)