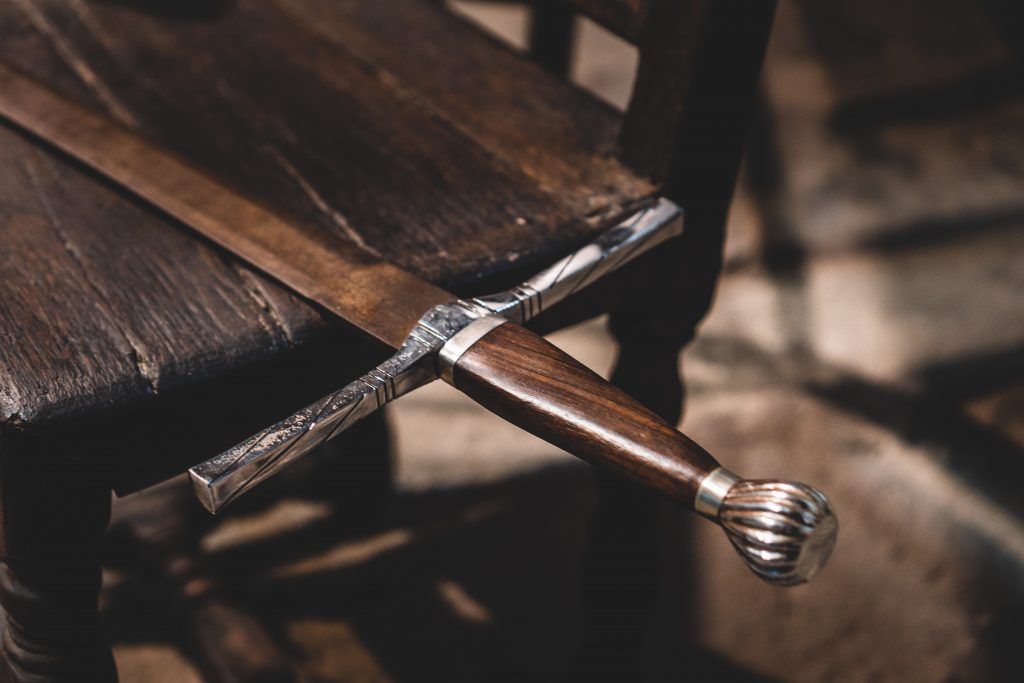 Here in the New Covenant era, the Church has always been a little confused about what to do with a category of psalm classified as "Imprecatory Psalms." These are psalms that call for the destruction of enemies. David had a lot of enemies and so he wrote a lot of songs calling for God to rescue and vindicate Him.
But all we need to do is bring Paul's Ephesians 6:12 understanding that: ". . . we do not wrestle against flesh and blood, but against principalities, against powers, against the rulers of the darkness of this age, against spiritual hosts of wickedness in the heavenly places."
It is both powerful and appropriate to give voice to these passages while aiming them at the principalities and powers that are Jesus' enemies. Which is why I mentioned on social media the night the Russian invasion of Ukraine began:
Feels like a good night to break out the neglected Impreccatory Psalms … aimed NOT at people … NOT at flesh & blood … but at the principalities behind the ravenous dogs of war, oppression, and conquest.
I quoted a few passages from those unique psalms but I have now added to the list. Please realize that Russia's actions are an effect, not a cause. Jesus died for Russian people too, including Mr. Putin. Put these psalms in your mouth–out loud–and aim them at the spiritual forces that are animating these actions.
Ask the Holy Spirit to aim your arrows. To guide your sword. Here we go . . .
Psalm 7:14-16 TPT
Look how the wicked conceive their evil schemes.
They go into labor with their lies and give birth to trouble.
They dig a pit for others to fall into,
not knowing that they will be the very ones
who will fall into it.
Every pit-digger who works to trap and harm others
will be trapped by his own treachery.

Psalm 35:5-6 TPT
Blow them away like dust in the wind,
with the angel of Almighty God driving them back!
Make the road in front of them nothing but slippery darkness,
with the angel of Yahweh behind them, chasing them away!

Psalm 35:19-20; 22
Don't let those who fight me for no reason be victorious.
Don't let them succeed, these heartless haters
who come against me with their gloating sneers.
They are the ones who would never seek peace as friends,
for they are ever devising deceit against the innocent ones
who mind their own business . . .
Yahweh, my caring God, you have been there all along.
You have seen their hypocrisy.
Yahweh, don't let them get away with this.

Psalm 35:25-26
Let them not say in their hearts, "Ah, so we would have it!" Let them not say, "We have swallowed him up." Let them be ashamed and brought to mutual confusion.

Psalm 58:6-8
Break their teeth in their mouth, O God! Break out the fangs of the young lions, O Lord! Let them flow away as waters which run continually; When he bends his bow, Let his arrows be as if cut in pieces. Let them be like a snail which melts away as it goes.

Psalm 59:11 TPT
Don't kill them; stagger them all with a vivid display of power
and scatter them with your armies of angels,
O mighty God, our protector!
Use your awesome power to make them wanderers and vagabonds
and then bring them down.

Psalm 69:22:23
Let their "feasts" turn to ashes.
Let their "peace and security" become their downfall.
Make them blind as bats, groping in the dark.
Let them be feeble, trembling continually.