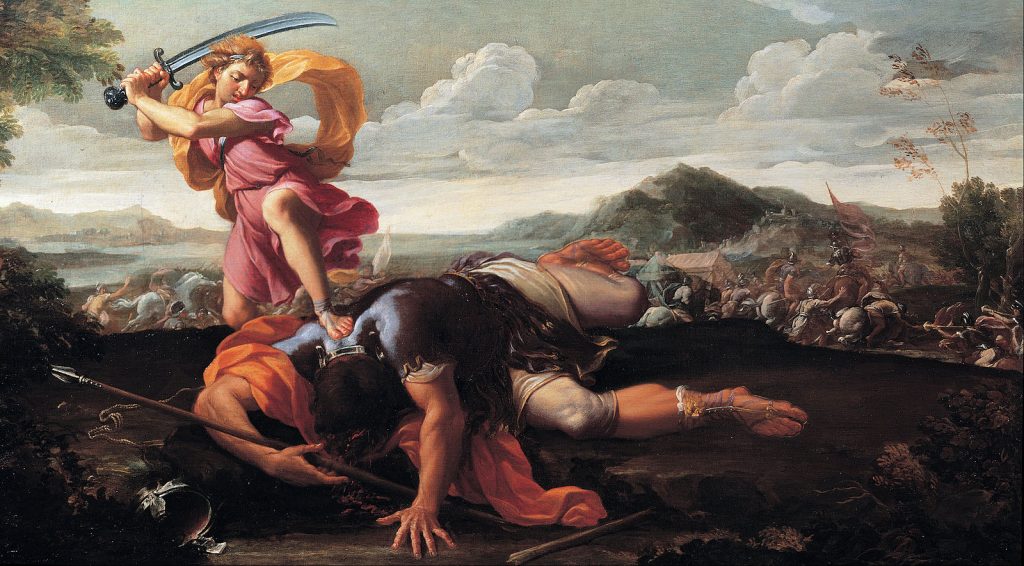 In our most recent gathering, I spoke of a frequently overlooked and misunderstood category of psalm—officially known as the "Impreccatory Psalms."
These psalms—often attributed to David—are prayers for victory in battle and for the overthrow of oppressive enemies. As I mentioned in the teaching, New Covenant believers often don't know how to think about these passages. Many of them are shockingly violent and filled with emotion.
As a people raised on "love your enemies"; "bless those who curse you"; and "turn the other cheek"; we don't really know what to do with "shatter their teeth in their mouths"; "dash them against the rocks"'; and "may his children go begging in the streets."
The key to unlocking the New Covenant application of these passeges is found in Paul's teachings about spiritual warfare. Paul frequently uses military and fighting metaphors to describe the Church's conflict with invisible principalities and powers. For example:
Put on the full armor of God, so that you will be able to stand firm against the schemes of the devil. For our struggle is not against flesh and blood, but against the rulers, against the powers, against the world forces of this darkness, against the spiritual forces of wickedness in the heavenly places. Therefore, take up the full armor of God . . .

Ephesians 6:11-13 (NASB)
Here and elsewhere, Paul makes it clear that although our conflicts and opposition may often seem to be coming from other people, the reality is that "flesh and blood" is not our true enemy. It's the "powers"—the demonic heirarchies that were dethroned and delegitimized by Jesus' victory in his death, resurrection, and ascencion to God's right hand.
Those powers were "stripped" of their legal authority but they didn't disappear. They are holding ground that rightly belongs to God's people and are therefore trespassers and outlaw "squatters." Where human idolotry still keeps them in place and empowered, oppressive systems are produced int he natural, material world.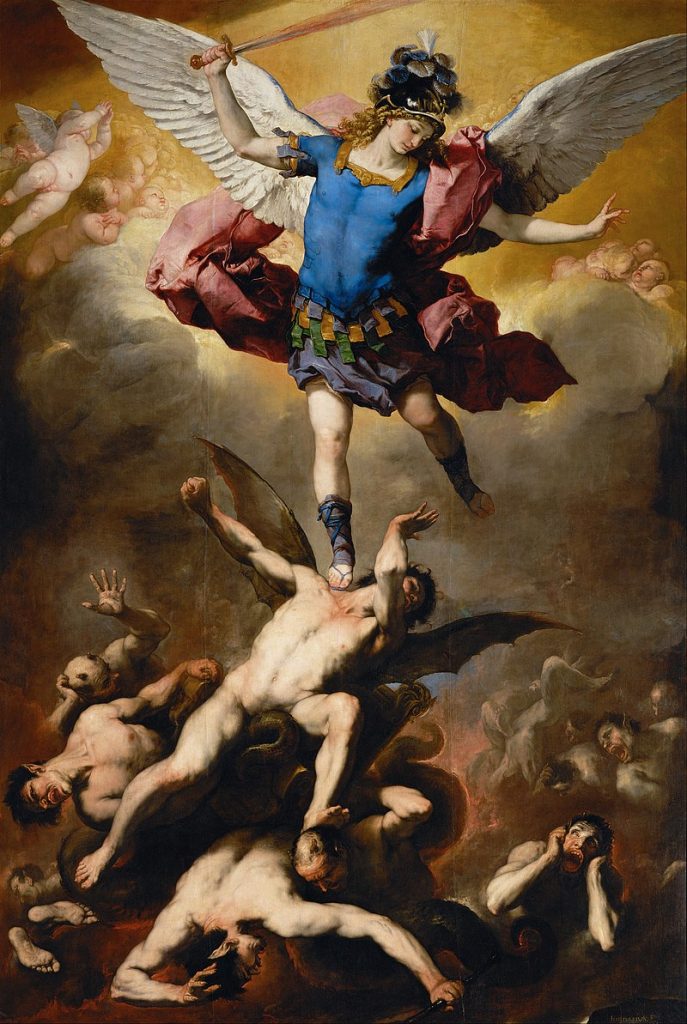 These invisible enemies are the perfect target for the Impreccatory Psalms. What follows is an example of how a few passages of these psalms can be adapted to New Covenant realities and deployed against the unseen enemies of God and God's people.
For example here's how you might turn some of these psalms into prayer-decrees against the spiritual forces behind Islam that are oppressing Christians. Or the powers that animate the communist government that persucutes our brothers and sisters in Christ in China. Or the spiritual powers currently opposing the work and plan of God in the United States.
Psalm 10:1-2;12-18 (In Defense of Persecuted Believers Under Islamic Rule)
Why do You stand afar off, O Lord?
Why do You hide Yourself in times of trouble?
In pride the wicked [powers behind Islam] hotly pursue the [Your] afflicted [people];
Let them be caught in the plots which they have devised.
Arise, O Lord; O God, lift up Your hand.
Do not forget the afflicted [Jesus followers].
Why has the wicked spurned God?
He has said to himself, "You will not require it."
You have seen it, for You have beheld mischief and vexation to take it into Your hand.
The unfortunate [persecuted Believer] commits himself to You;
You have been the helper of the orphan.
Break the arm of the wicked and the evildoer [spirits behind those systems of oppression],
Seek out [their] wickedness until You find none.
The Lord is King forever and ever;
Nations have perished from His land.
O Lord, You have heard the desire of the humble [Believers of the Middle East and North Africa];
You will strengthen their hearts, You will incline Your ear
To vindicate the orphan and the oppressed [people of God],
So that man who is of the earth will no longer cause terror.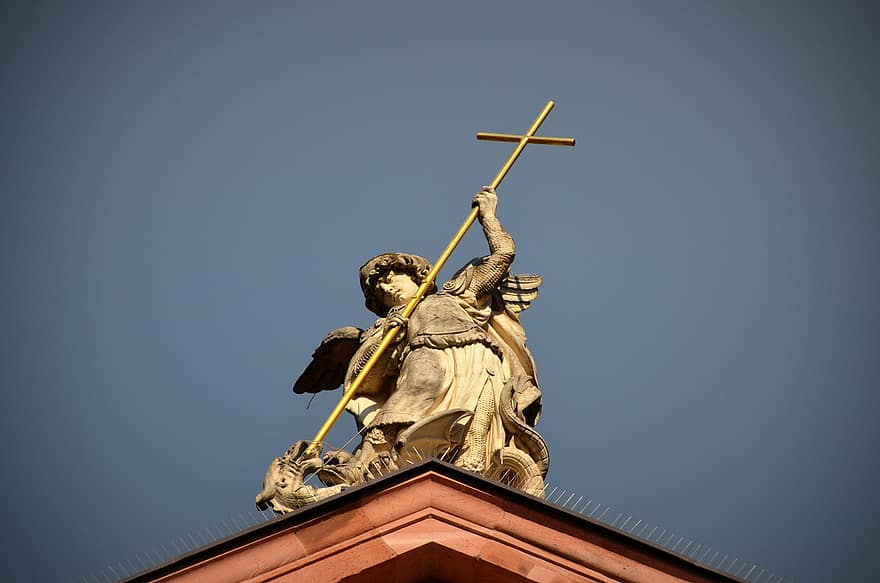 Psalm 140:1-8 (Against the spiritual system behind the Chinese Communist Party persecuting Christians)
Rescue [your people], O Lord, from evil men;
Preserve [the Church] from violent men
Who devise evil things in their hearts;
They continually stir up wars.
They sharpen their tongues as a serpent;
Poison of a viper is under their lips. Selah.
Keep [them], O Lord, from the hands of the wicked;
Preserve [them] from violent men
Who have purposed to trip up their feet.
The proud have hidden a trap for the [Jesus followers], and cords;
They have spread a net by the wayside;
They have set snares for [the Believers].

[Your people in China have ] said to the Lord,
"You are [our] God; Give ear, O Lord, to the voice of [our] supplications."
O God the Lord, the strength of [their] salvation,
You have covered [their] head in the day of battle.
Do not grant, O Lord, the desires of the wicked;
Do not promote his evil device, that they not be exalted.
Psalm 129:5-6 (Against the anti-Christian/Anti-Christ Forces that Oppose the Gospel of Jesus Christ and His Kingdom)
May all [the powers and forces] who hate Zion, [the Kingdom of Jesus]
Be put to shame and turned backward;
Let them be like grass upon the housetops,
Which withers before it grows up.
Keep in mind, these are decrees of enforcement of what Jesus has already made divine, universal law through the cross. It's like going to the Sherrif for enforcement of an existing eviction order. And again, these are not decrees against people or people groups. They are aimed directly at the invisibile outlaw heirarchies that must take their place under the feet of Jesus as His footstool.
Angels will hearken to God's words in our mouths, and fly into action.
So bless the Lord, all his [angelic] messengers of power,
for you are his mighty heroes who listen intently
to the voice of his word to do it. (Psalm 103:2 TPT)
The Impreccatory Psalms are part of God's Word. And we know that ALL scripture is inspired by God and profitable. Will you join me in taking up these neglected weapons? Will you authorize angelic enforcement of Jesus' victory by giving redeemed-human voice to these decrees?