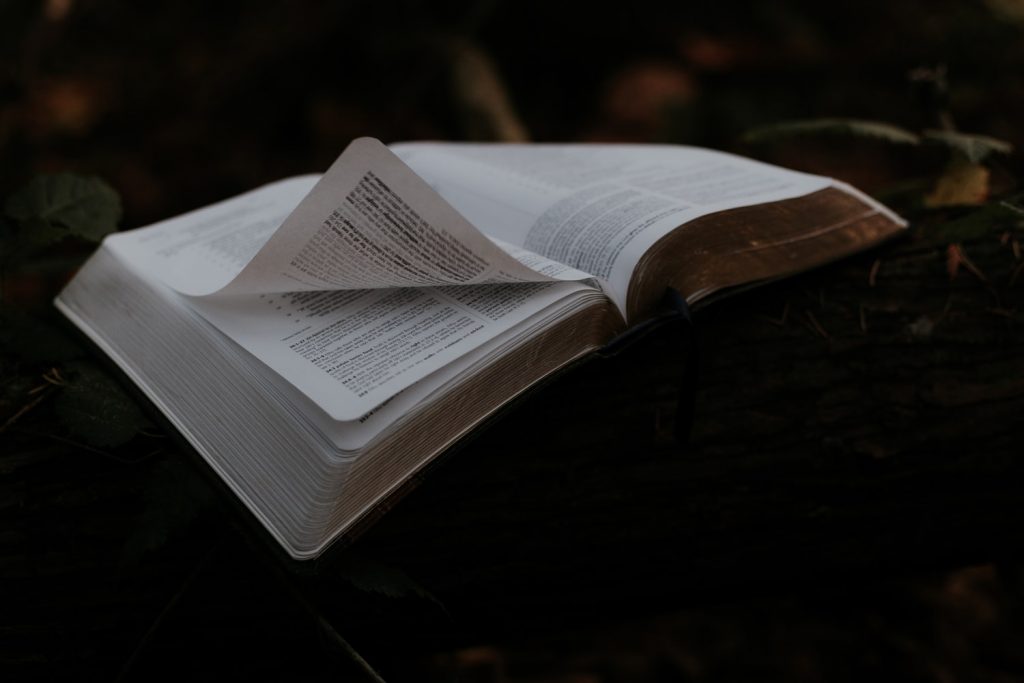 One-year-plus-one-day ago today, I tapped out a few thoughts about the year ahead. I don't advertise myself as a prophet, but if I do say so myself, that was pretty "on the nose." You can and should read it here.
Perhaps you're wondering what I'm sensing and expecting concerning the months ahead. It's okay if you're not. I'm going to go ahead and tell you anyway. And I'll begin by pointing you to a paragraph from last year's post:
2020 is a significant year. It's possible to look back through history and see that certain years represent "hinges" on which big historical and Kingdom events swing. These are pivotal years. In recent history, the years 1999-2000, 1989, 1968-1969, 1944, 1929, and 1917-1918 all fit this pattern to varying degrees. I think 2020-2021 will be such a "hinge" year on a global scale.
Please note that final sentence. I said "2020-2021." Sorry, I know we're all very ready for everything to snap back to "normal," but I don't think that hinge is finished swinging yet. This season of shaking is not over.
To the natural eye, it looked like the three big drivers of turmoil in 2020 were:
(obviously) The emergence out of China of the Sars-Cov-2 virus and the economic effects of the resulting shutdowns.
The BLM/Antifa protests and riots.
The divisive, high-stakes presidential election.
It doesn't take deep spiritual insight to discern that effects from all three of these will probably carry over into January and beyond. In other words, the coming events of 2021 are tied to, and flow from, the events of 2020. (duh)
Notice that above I said "to the natural eye." These events, and others, are really just the natural effects of spiritual causes. (Cause and effect.) The cause is a massive spiritual conflict and realignment that has taken place roughly every 500 years since God kicked off his Grand Plan of Restoration with Abraham.
The fact is, God seemingly works through 50 and 500 year cycles in advancing his redemptive agenda. (The 50-year cycle is related to the OT Jubilee pattern.) The years surrounding 1870, 1920, 1970 all reflected this pattern. And the larger 500-year pattern (the long wave) is seen through:
Abraham/Isaac (2000 BC)
Moses/Old Covenant (1500 BC)
David/Solomon (1000 BC)
The Babylonian Captivity (500 BC)
The Messiah/New Covenant/The Church (AD 0)
The Consolodiation of European Church (AD 500)
The Crusades (AD 1000)
The Bible Translated and Printed/Reformation (AD 1500)
????? (AD 2000)
These realignments always (always!) end up advancing God's agenda even though they seem chaotic and messy for those living thorugh them. Yes, invisible enemies of Christ resist with fury . . . but always in vain. Each season of realignment ends up taking more ground away from the enemy globally. And in each era, believers were absolutely, positively convinced that they were living in the end times.
So, in 2000 we entered the general zone of the 500 year cycle (Hello, 9/11! Hello global liquidity crisis! We see you!) . . . And this year we entered the zone of the 50-year cycle. So it's a super-cycle season!
This means we get a front row seat for AND get to partner with God in a great advancing, realigning, resetting season in God's redemptive program to make Jesus' enemies a footstool for His feet. (Remember, we're His feet.)
Thus, I've not been surprised to hear guys like Dutch Sheets consistently talking about and delcaring a "Great Reset." The enemies of God have been talking up a "Great Reset" too. They see the reset as being the destruction of Western Civilizaton and capitalism, under a new environmentalist-socialist religion.
This is God's sense of humor at work. (Remember Psalm 2 . . . the "kings of the earth" devise their plans, but God sits in His heaven and laughs.) They're going to get a "reset" alright, just not the one they're planning and wishing for. haha!
That's why everything I wrote in last year's exhortation is still 100% valid and applicable in the year ahead. As well as this blog post from November 9 titled, "King Jesus: The Lord of History."
Associated with this conflict, there is a larger thing happening that is easy to miss amid all the "news" and chatter.
For some time now we (The Cup & Table Co. community) have joined other believers around the world in praying a particular prayer. Prompted by the Spirit, we've been praying and decreeing that things hidden in darkness will be exposed to the light. We've been declaring that long-hidden evil will be revealed.
With so many of God's people making that prophetic declaration, should we really be surprised to see it taking place?
We've set ourselves in agreement with Jesus who said:
For nothing is concealed that will not become evident, nor anything hidden that will not be known and come to light.

Luke 8:17 (NASB)
That's actually a big picture key to understanding our times and this season. Things long hidden in darkness . . . from sex trafficking by wealthy elites (Jeffery Epstein), abuse by prominent minsters and pastors, to political corruption, to all the ways the Chinese Communist Party oppresses its people, and many other things . . . are ALL being exposed to the light.
And that's a good thing! (Although it may not feel like it.)
You see, it's easy to see all of the stuff becoming public and react, "Oh no! Everything is suddenly getting more terrible!" But the reality is that those things have been going on for a very long time—but in the dark. The fact that they are coming to light is actually a vital phase of a redemptive, restorative, reset, realignment, reformation process.
Light heals and purifies. (Have you seen the recent studies about how ultraviolet light zaps 99.9% of corona viruses?)
Every time some horrific or appalling thing comes to light, just take note that our Spirit-prompted prayers are bearing fruit. Also . . .
Keep your eyes on China. The dragon is sick. But before it collapses it will flail about wildly. ("In that day I will punish Leviathan, the fleeing serpent.") China will be driving the headlines this year. Continue to pray for our brothers and sisters under oppression in China.
They will overcome by the blood of the Lamb and the Word of their testimony.
Here in America, the idols of this age are tottering. It will be messy for a while. One key for us, and for the larger Western Church as a whole, is to diligently avoid being manipulated by media. Social media in particular, but all media in general, has become expert in manipulating emotions and assumptions.
Let's let our thinking be informed by two things, the Word and the Spirit. Things are not always what they appear to be on the surface. I've watched too many good believers being shaken like a rag doll in a bulldog's mouth because they can't cut themselves off from a social media and news addiction.
But I am conviced of better things concerning our community. Last year our flagship scripture was Ephesians 3:16-20 TPT. It's still extremely relevant. Yet I believe this is also our scripture for the year ahead:. Jesus said:
Everything I've taught you is so that the peace which is in me will be in you and will give you great confidence as you rest in me. For in this unbelieving world you will experience trouble and sorrows, but you must be courageous, for I have conquered the world!
John 16:33 TPT
"Peace. Great confidence. Courage."
Here's why I've written all of this as your pastor and friend . . .
If your hope is set on everything getting back to "normal," then you're being set up for disappointment, frustration and possibly despair. But if you're properly positioned for this season of realignment and reset, then the days ahead will filled with glory!
GLORY!
This will be a year of glory for Jesus and His people. Extraordinay things lie ahead. All of the promises of God toward us already have God's "Yes" . . . and we will, with great faith and confidence, complete the power circuit by adding our "Amen!"
Amen?